Greenspoon Marder, P.A.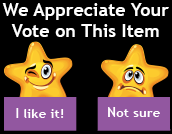 Total Votes: 0
Interest: 262

305.940.8440
18851 N.E. 29th Avenue
Aventura, Florida 33180
Email Us
Home
View Mobile Site
Administrative Login


Display Number: 29902
Wills, Trusts & Estates
Greenspoon Marder's Wills, Trusts & Estates Practice Group has a history dating back to the 1970s and a combined experience level of more than a century. At Greenspoon Marder, our attorneys counsel clients in techniques for conserving, managing and transferring wealth, as well as minimizing income, gift, estate and generation-skipping transfer taxes, whenever possible. This includes transferring all types of property interests, including sole and family proprietorships, closely held corporations, real estate, partnerships, intellectual property rights, employee benefits and other investments.
Many of our clients include charities as an integral part of their gift and estate tax and income tax planning. We assist clients in planning and establishing foundations and charitable trusts (both charitable lead trusts and charitable remainder trusts). We also represent charitable organizations in connection with the receipt of gifts and bequests, as well as in their administrative affairs, including issues regarding formation.
Greenspoon Marder's Wills, Trusts & Estates Practice Group represents individuals and families in a wide range of matters, including but not necessarily limited to:
Basic Estate Planning: Preparation of Last Will & Testament, Revocable Trust (if appropriate), Designation of Healthcare Surrogate, Living Will, Designation of Pre-Need Guardian and Durable Power of Attorney
Estate Planning and Tax Planning for Non-Citizens
Estate Planning and Tax Planning for Domestic Partners
Administration
Asset Protection Planning
Estate, Gift and Income Tax Planning, Return Preparation and Audit Representation
Elder Law
Business Succession
Sophisticated Estate Planning: Family Limited Partnerships ("FLP"s), Intentionally
Defective Grantor Trusts ("IDGT"s), Qualified Personal Residence Trusts ("QPRT"s), Grantor Retained Annuity Trusts ("GRAT"s), Special Needs Trusts, Qualified Domestic Trusts ("QDOTS") and Pet Trusts
Philanthropic Planning: Private Foundations, Charitable Remainder Trusts, Charitable Lead Trusts, Public Charities and endowments
Judicial Modification, Termination or Decanting of Irrevocable Trusts
Irrevocable Life Insurance Trusts – including preparation of Crummey letters and appointment as trustee upon request
Guardianship – establishment and administration
Probate of taxable and non-taxable estates – including estate tax return (Form 706) preparation and audit representation, and assistance in elective share matters
Trust formation, administration, settlement and final distribution
Tax representation of individuals, trusts, estates, corporations and charities
Representation of Trustees, Personal Representatives and Guardians ("Fiduciaries") and Beneficiaries in Probate, Trust and Guardianship Litigation
IRA Planning: integration IRAs and qualified plans into the estate plan, post-mortem planning including use of qualified disclaimers, distributions and other techniques
IRA Compliance: representation several financial institutions as outside counsel on IRA matters
Investment of IRAs in Real Estate, LLCs and Alternative Investments: determining whether a proposed transaction is prohibited, assistance in structuring the investment, and set up of IRA LLC if appropriate
Preparation of Qualified Domestic Relations Orders ("QDRO"s), as well as court documents needed to divide an IRA in divorce proceedings
Preparation and review of Prenuptial, Postnuptial and Cohabitation Agreements and coordination with estate plan for married and unmarried couples
Legal Opinions on all Trusts and Estates matters
Greenspoon Marder also has attorneys who concentrate in probate & trust administration and litigation. Our attorneys have settled very substantial estates with complex legal and tax issues. Also, our team has been lead counsel in many cases that were decided by the Florida Supreme Court or have been of legal significance in the field of trusts and estates law.
Your browser must support cookies to use the shopping cart.