Faith, Ledyard, Nickel & Shelsky, PLC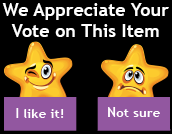 Total Votes: 124
Interest: 23703

(623)932-0430
919 N Dysart Road, Suite F
Avondale, Arizona 85323
Email Us
Home
View Mobile Site
Administrative Login

Display Number: 5673
Family Law

New Page 1
Family Law
Divorce, Custody/Visitation,
Separation, Support, Modifications,
Paternity, Prenuptial, Adoption
Divorce is one of the most difficult times in a person's life. A
Divorce proceeding terminates a marriage and also decides such important
issues as spousal maintenance (alimony), child custody, visitation,
child support, division of pension rights, property and debts, and
attorney's fees and costs.
The process often entails seeking temporary orders ("pendente lite
orders") from the court addressing issues such as physical custody of
children, child support, debt payment, and use of marital residence and
vehicles, while a divorce case is pending.
Temporary orders are sometimes sought on an emergency basis in
matters involving very serious emergent circumstances where personal
safety or a child's safety or dissipation of assets is involved.
Modifications of child support, custody and visitation orders may
take place if there has been a substantial and continuing change of
circumstances.
We have experienced male and female attorneys, with the knowledge and
skills necessary to deal effectively with these complex issues, to
provide representation in divorce, custody, visitation, separation,
support modification, paternity and other domestic issues.
Please call (623) 932-0430 to arrange for a consultation with
an experienced attorney, who can best represent your interests.

© 2001 Faith, Ledyard, Nickel and Shelsky, PLC. All brand
and product names are the trademarks or registered trademarks of
their respective holders. All rights reserved.

Your browser must support cookies to use the shopping cart.