Leverage Academy of Leadership & Business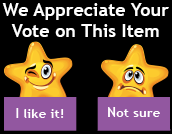 Total Votes: 34
Interest: 579

(757) 525-8333
1955 South Military Hwy
Chesapeake, Virginia 23325
Email Us
Home
View Mobile Site
Administrative Login

Display Number: 18745
Leadership Courses
Entrepreneurship:


This course will teach you how to understand how to start a business, develop a business plan, get financing for your business, hire and train employees, run your business and grow your business.


Goal Setting & Achieving:


Our Goal Setting and Getting Things Done class will cover strategies to help your participants overcome procrastination. These skills will translate into increased satisfaction in their professional and personal lives. Your participants will learn the Goal Setting characteristics of successful people and in turn will become happier and more productive individuals.


Customer Service:


The Customer Service course will look at all types of customers and how we can serve them better and improve ourselves in the process. Your participants will be provided a strong skillset including in-person and over the phone techniques, dealing with difficult customers, and generating return business.


Change Management:


The Change Management course will give any leader tools to implement changes more smoothly and to have those changes better accepted. This workshop will also give all participants an understanding of how change is implemented and some tools for managing their reactions to change.


Developing a Lunch and Learn:


Our Lunch and Learn course will give your organization a quick and useful tool to add to its training department. Your participants will be able to use it as a follow-up or refresher to a previous training session. It doesn't have to be just about a learning event, it can also involve collaboration, networking, or sharing best practices between employees.


Creative Problem Solving:


The Creative Problem Solving course will give participants an overview of the entire creative problem solving process, as well as key problem solving tools that they can use every day. Skills such as brainstorming, information gathering, analyzing data, and identifying resources will be covered throughout the workshop.


Developing a Corporate Behavior/Culture:


This course will help you to see how to improve team building, better communication, and trust. By realizing the benefits of corporate behavior and developing a successful plan your participants should see a reduction in incidents and an increase in team work and loyalty.


Hiring Strategies:


This course will save your company time and money as you will be recruiting and hiring the right candidates. Your hiring department will benefit from this workshop as it prepares them to seek out that great candidate and make sure they are a fit for your company. Your participants will obtain the necessary tools required in finding that diamond in the rough.


Marketing Basics:


This course will provide the basic knowledge to your participants, and give them the ability to build and grow your business. Marketing has changed a lot recently and having a new perspective will give your participants the needed information to assist them in their marketing decisions. No matter what your product or service is, your business will benefit with a better understanding of marketing.


Media & Public Relations:


This course will be the most successful method of communicating your value to those around you. Furthermore, good networking skills enable you to tap into those relationships you already have and increase the scope of your network. The larger the scope the more people knows you and offers you opportunities.


Negotiation:


This course will give your participants a sense of understanding their opponent and have the confidence to not settle for less than they feel is fair. Your participants will learn that an atmosphere of respect is essential, as uneven negations could lead to problems in the future.


Organizational Skills:


Through Organizational Skills you will encounter improved productivity, better management, and an overall increase in professional growth. Every day people waste numerous amounts of time looking for items. So stop looking for those important items, and start knowing where they are by getting organized.

Personal Branding:
This course will help you to identify your assets, characteristics, strengths, and skills as an individual. Branding is a mix of how you present yourself and how others see you. With our Personal Branding course you will be able to share their vision and passions with others in your company. Utilize this knowledge through Social Media to define and influence how others see you. You are your brand so protect it. Live it.


How to give a Presentation:


This course will give participants some presentation skills that will make speaking in public less terrifying and more enjoyable. This workshop includes topics that participants can look forward to including: creating a compelling program, using various types of visual aids, and engaging the audience.


Team Building:


The Teamwork & Team Building course will encourage participants to explore the different aspects of a team, as well as ways that they can become a top-notch team performer. Your participants will be given the details and concepts of what makes up a team, and what factors into being a successful team and team member.


Time Management:


Personal time management skills are essential for professional success in any workplace. Those able to successfully implement time management strategies are able to control their workload rather than spend each day in a frenzy of activity reacting to crisis after crisis - stress declines and personal productivity soars! These highly effective individuals are able to focus on the tasks with the greatest impact to them and their organization. This course will cover strategies to help participants learn these crucial strategies. Your participants will be given a skill set that include personal motivation, delegation skills, organization tools, and crisis management. We'll cover all this and more during this workshop.


Global Virtual Team Building:


There are an estimated one billion virtual workers in 2012, and the number is expected to continue climbing well into the future. With a global workforce you are provided with a cost effective and talented pool of employees to draw from. With a virtual team you have the normal issues of a localized team, with the additional challenges of distance and cultural differences. Virtual Team Building and Management will give you the knowledge to work with these challenges and succeed in a growing global workforce.


Leadership & Influence:


Once you learn the techniques of true Leadership & Influence, you will be able to build the confidence it takes to take the lead. The more experience you have acting as a genuine leader, the easier it will be for you. It is never easy to take the lead, as you will need to make decisions and face challenges, but it can become natural and rewarding.
Click Here to Learn More
Your browser must support cookies to use the shopping cart.